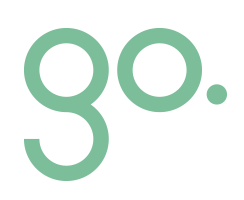 Sprocket Go Wayfinding
The industry-leading integrated wayfinding system
Sprocket Go Wayfinding provides a user experience that removes the confusion from knowing where you are and where you want to go.  Designed for simple navigation around complex public spaces such as hospitals, universities and shopping centres, the software delivers intuitive directions and guided animations across vast spaces and over multiple storeys.
Built from the ground up using an industry leading gaming platform, Sprocket Go Wayfinding software incorporates the latest technologies to deliver fast, efficient and responsive performance.  The software includes swipe touch, rich graphic animations, timing control and efficient content management.
To satisfy the many navigational requirements of complex environments and to meet the demands of multiple stakeholders, Sprocket takes an integrated approach to software and hardware.  Sprocket is able to design and deliver stylish and functional kiosks, incorporating touch screens, QR Code scanners, printers and virtually any other peripheral device required.  We can recommend the ideal places where kiosks should be located, and advise how other technologies such as email and SMS can be utilised to allow visitors to take advantage of the system using their own devices.
While there is no one-size-fits-all approach to wayfinding, Sprocket Go can be customised at a fraction of the cost and time of conventional Wayfinding software.  Coupled with Sprocket's stunning directory designs, it's no surprise that Sprocket Go is in demand for deployment at hospitals, shopping centres and university campuses everywhere.
Contact us today to find out how Sprocket can assist with your Wayfinding solution.
I ordered my first directory board through Gerry and the team at Sprocket, they stepped me through the process of design, install, are competitively priced and the follow up service is second to none.My board is based in Sydney and Sprocket is in Melbourne. The 1200km's is no issue to these guys. I will use them for all my future works and I strongly recommend them.

Peter George
04:54 24 Jul 19
Sprocket supplied a 55 inch landscape directory board to our new A-Grade Commercial Office building in Burnley. Very happy with the results, professional and committed service all the way through.

Peter Sullivan
23:54 23 Jul 19
The Support team assist very promptly and the admin site is easy to use.

Tangerine Schweizer
06:49 23 Jul 19
The support staff are fantastic, very helpful and always prompt to fix any issues.

L Hilly 4x4
00:22 23 Jul 19
Great support. Great team. Highly recommend!

Adam Myers
00:21 23 Jul 19
We evaluated the market for tenant boards for our office building - found the sprocket team to be easy to deal with, happy to please and they product looks great and is great value.

Great service and they really helped us setting up a tenant directory board, which really looks great.

Marcus Littlewood
23:22 22 Jul 19
Sprocket is my go to supplier for great looking, well priced, easy to install, easy to use directory boards. They are a great team at Sprocket and as it is an Australian product, it is especially appealing to clients who want to support Australian Suppliers. The software is easy for clients to maintain and the Sprocket support team are fast to respond to any queries. A major plus is that the base images can be changed to reflect client upgrades without cost. Changes can be implemented via the easy to use software. We cannot speak highly enough of this great product and have used it in several major buildings in Sydney's CBD. Go SprocketGO!!