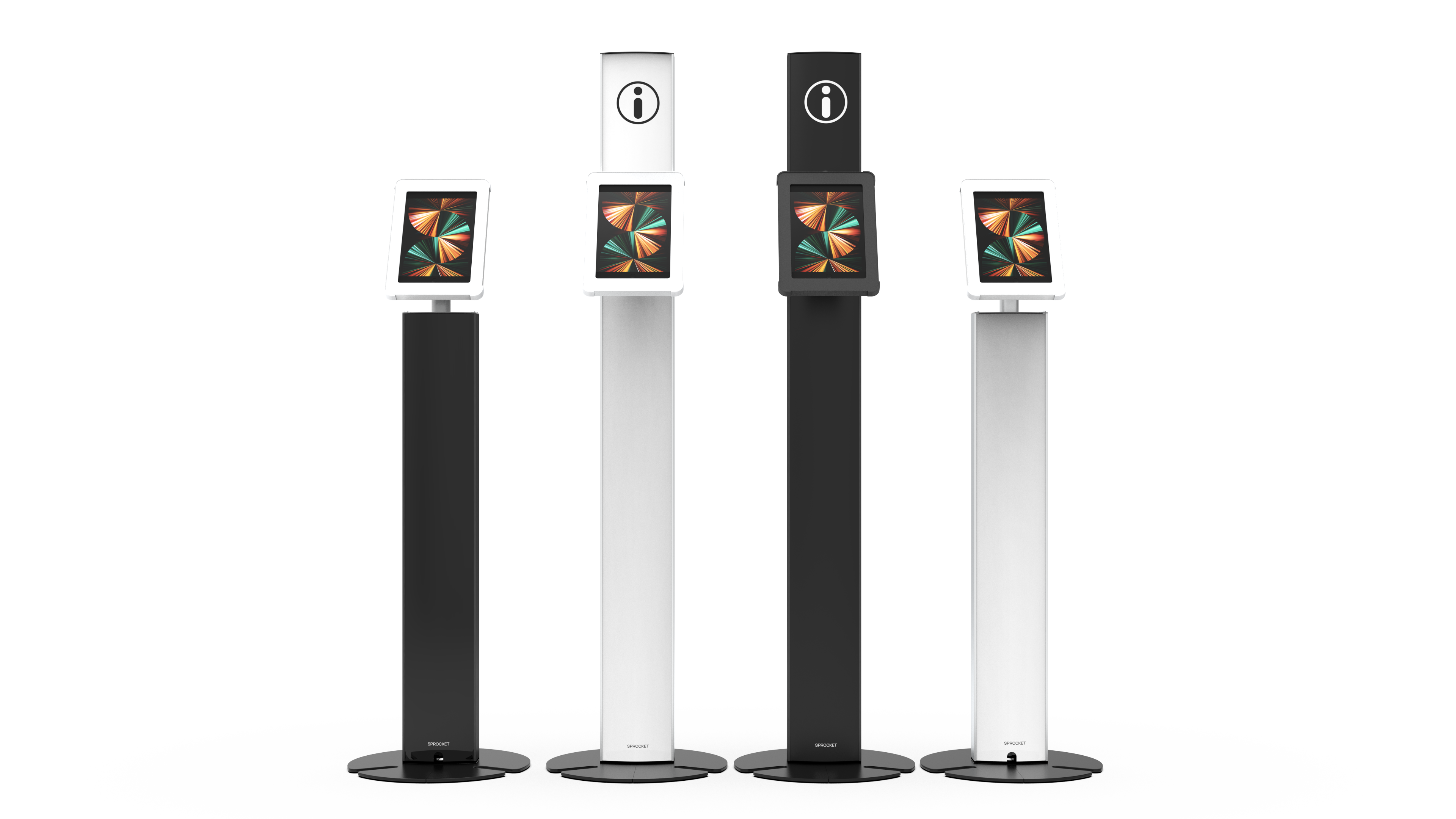 T Series Kiosks
Sometimes you need to shout out loud and T Series gives you the perfect opportunity for bold branding and communication while securing your tablet of choice
Designed and engineered by Australia's leading tablet enclosure experts, compatible with iPad, Surface Pro, Surface Go and Samsung Galaxy Tab, T Series simply stands out from the rest.
Got a breakthrough idea and need to bring it to life and make you stand out from the crowd?   T Series is designed to get you noticed.
T Series Options
T Series Custom
Have a unique business requirement? Want to add wheels or have Sprocket assemble T Series at your location?  Sprocket can do that.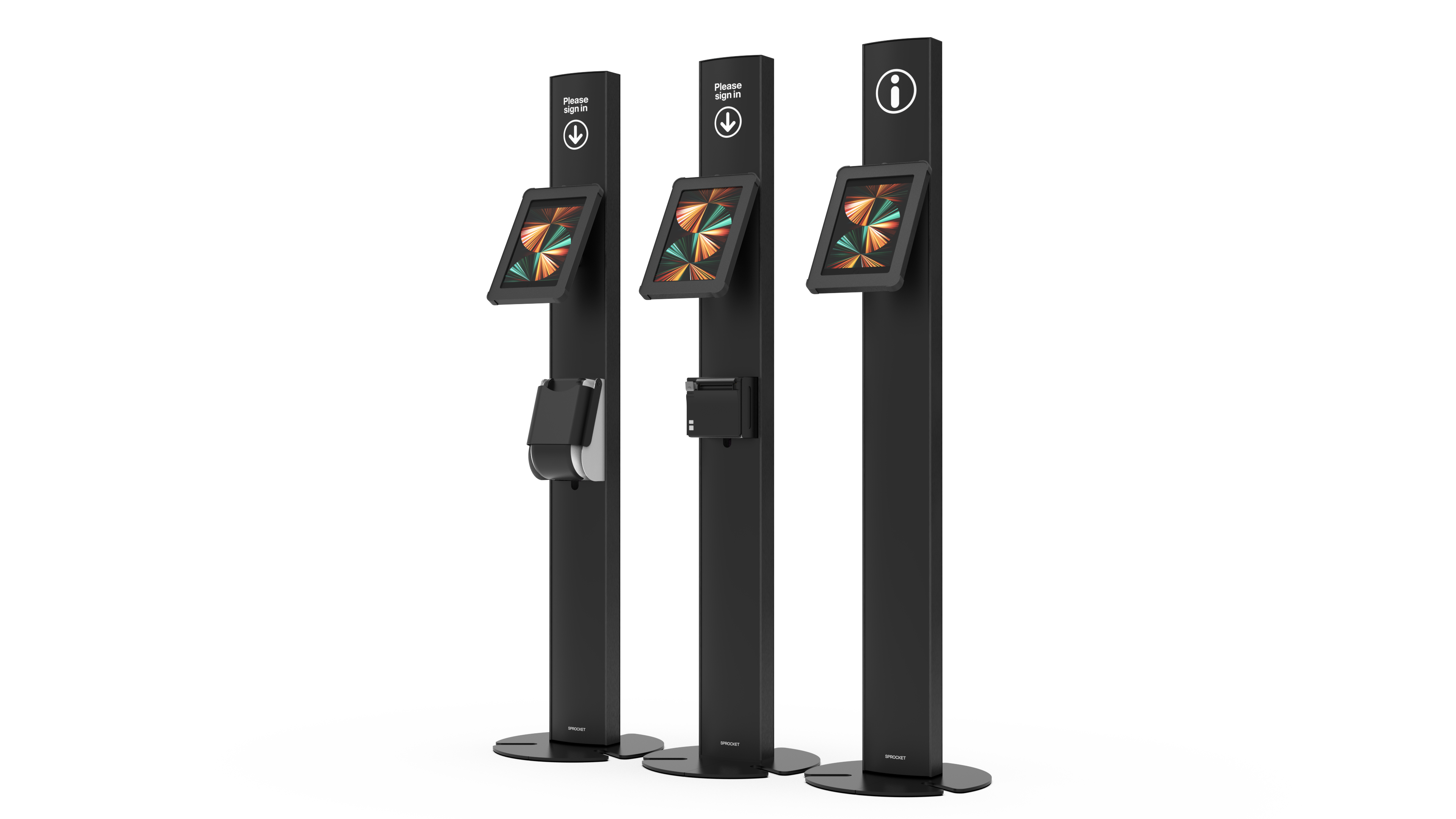 Dimensions and Specifications
Specifications
T15
T10
B15
B10
E15
E10
If you can't find what you want or need more information fill out our enquiry form and we'll get right back to you as soon as we can.