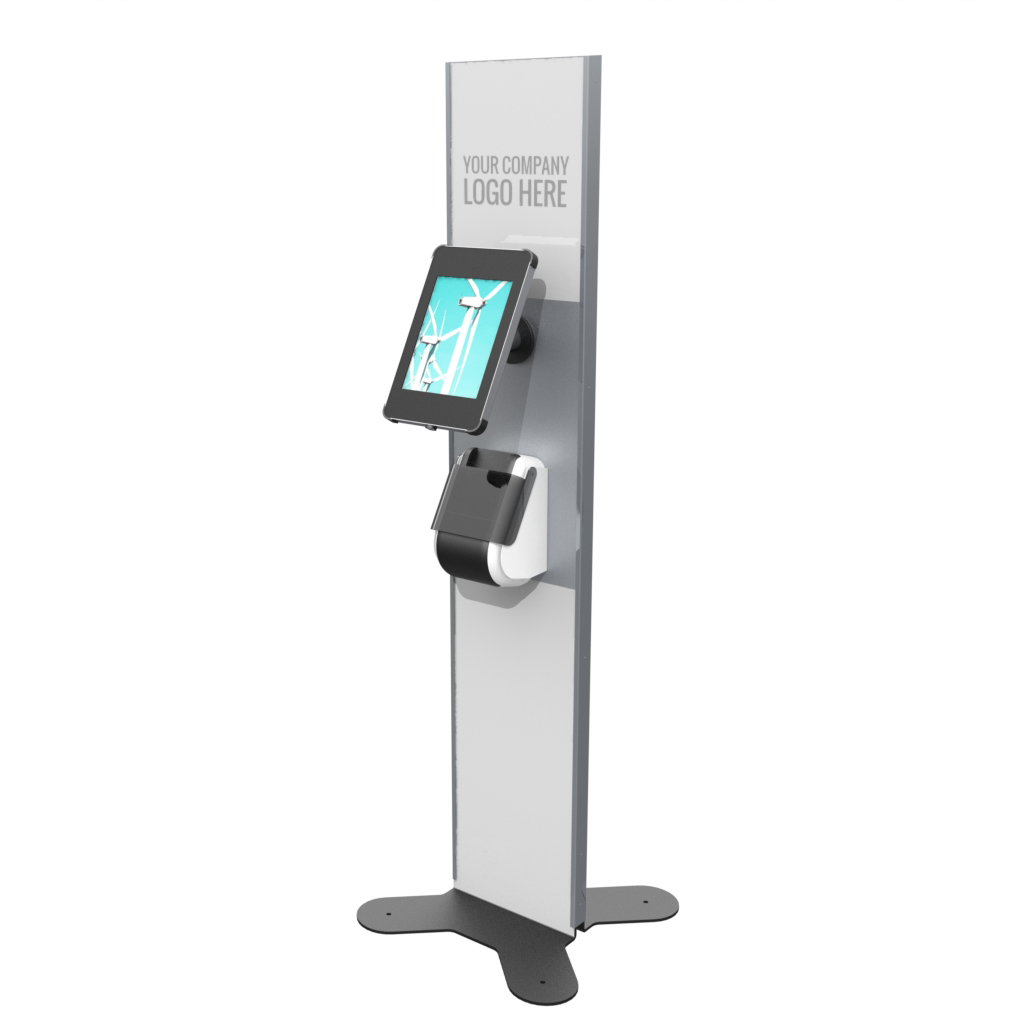 X Integrated iPad Display Stand
Need the perfect welcome to your location with bold branding and superior functionality? X Integrated Display simply stands out from the rest.
Large graphic panels provide plenty of real estate for custom branding and the industry leading X mounting system secures a Brother label printer and your tablet of choice including iPad, Samsung Galaxy Tab and Microsoft Surface. The result is a seamless integrated kiosk with fully concealed cabling, a key lock and dynamic tilt and rotate of the screen.
Designed and engineered by Australia's leading tablet enclosure experts, Sprocket's X Integrated iPad Display Stand looks great in any environment and makes a big impact for your brand.
Give your visitors the ultimate welcome with the X Integrated Display Stand for iPad and label printer.
*Now compatible with iPad 10.2 (iPad 7th Generation)*
Buy now From $1,128 inc GST (includes print)
[/playne_slide_image]
Integrated Label Printer Options
X Integrated Display Dimensions and Specifications
Specifications
Features
Secures an iPad or tablet and Brother QL-810/820 label printer.
Robust, key-locked Aluminium Enclosure
Solid MDF Board, Steel and Aluminium stand construction.
Concealed power cable for permanent charging.
Adjustable Viewing Angle – Tilt or rotate your tablet screen to an angle that works for you or lock off the features you prefer to be static.
Printed labels are ergonomically presented and easy to retrieve.
Restrict access to user controls without compromising ease of use.
Fast Assembly – Our kit based design methodology means your technology is assembled faster and installed smarter.
Use as a freestanding pedestal or bolt down to the floor
Options
Headphone Hooks
Brochure Holders
Double sided
Add 4x caster wheels
Branding Options
Full-Colour print of graphics to your design specifications.Download the Sprocket X Artwork Setup Guide
Ask us about custom enclosure colours. We've got some amazing blue, gold, orange and grey anodised aluminium enclosures in stock.
Installation
The X Displaycan be assembled and mounted on any level surface, or bolted down to the floor. Sent as a kit X Integrated Display Stand comes in two boxes. We recommend intermediate assembly skills to assemble the stand in around an hour. Alternatively we can offer the units assembled in many areas in Australia. Request a quote for X Integrated Display assembled.
iPad / Surface Go / Tab A 10.1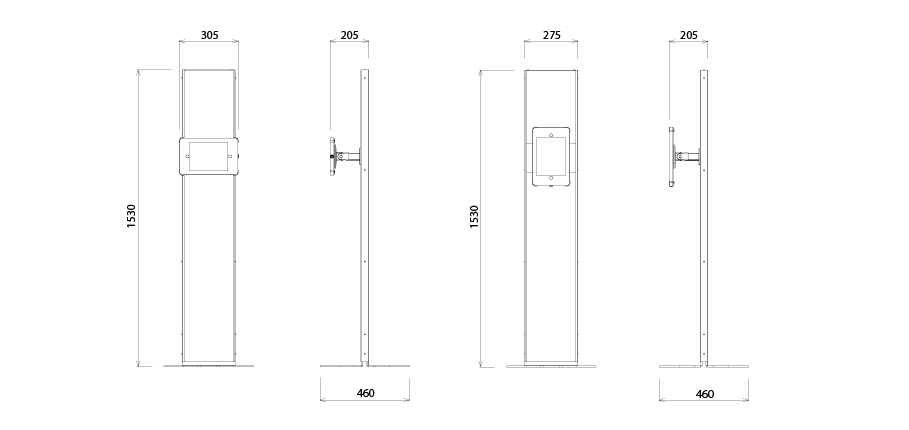 *All dimensions are measured in millimeters
iPad 12.9 / Surface Pro
*All dimensions are measured in millimeters
iPad Mini / Tab A 8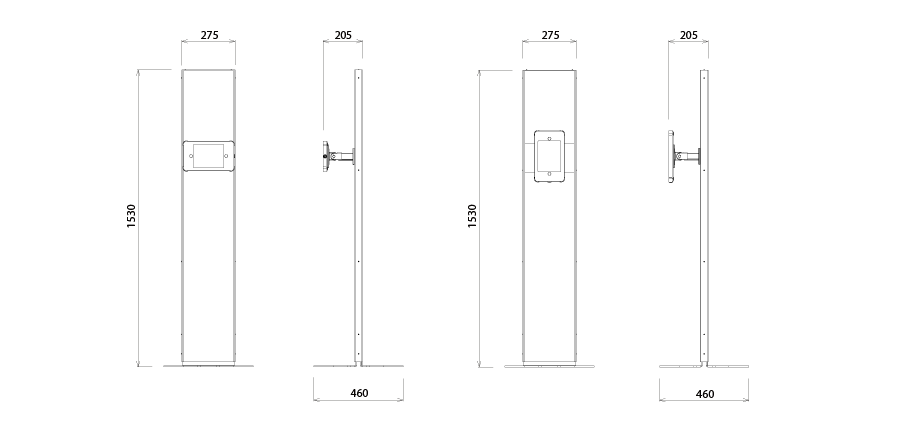 *All dimensions are measured in millimeters
Need to Customise or have a question?
Sprocket are market leaders in fast turn-around custom enclosure solutions for tablets, and a bespoke version of X Integrated Floorstand may not take as long or cost as much as you think. Perhaps you need to add a scanner, brand the faceplate or need to mount a tablet not listed. Or maybe you just need to check up on something. Tell us about your needs today and we'll be happy to help