Our Company
Sprocket is made up of a dedicated team of professionals with a versatile skill set anchored in Industrial Design, Software Design and Engineering. We believe we have a fresh approach to the design process and we strongly believe form and function are paramount. Our comprehensive design and manufacturing consultancy services use 3D CAD visualisation as a primary tool for product development.
Sprocket design, develop and manufacture a wide range of information delivery and interactive technology solutions. At the start of 2016 Sprocket took this to the next level with the release of the Sprocket X system. In addition to hardware sprocket also produces a suite of go Live and go Connect software to support our building directories and wayfinding systems.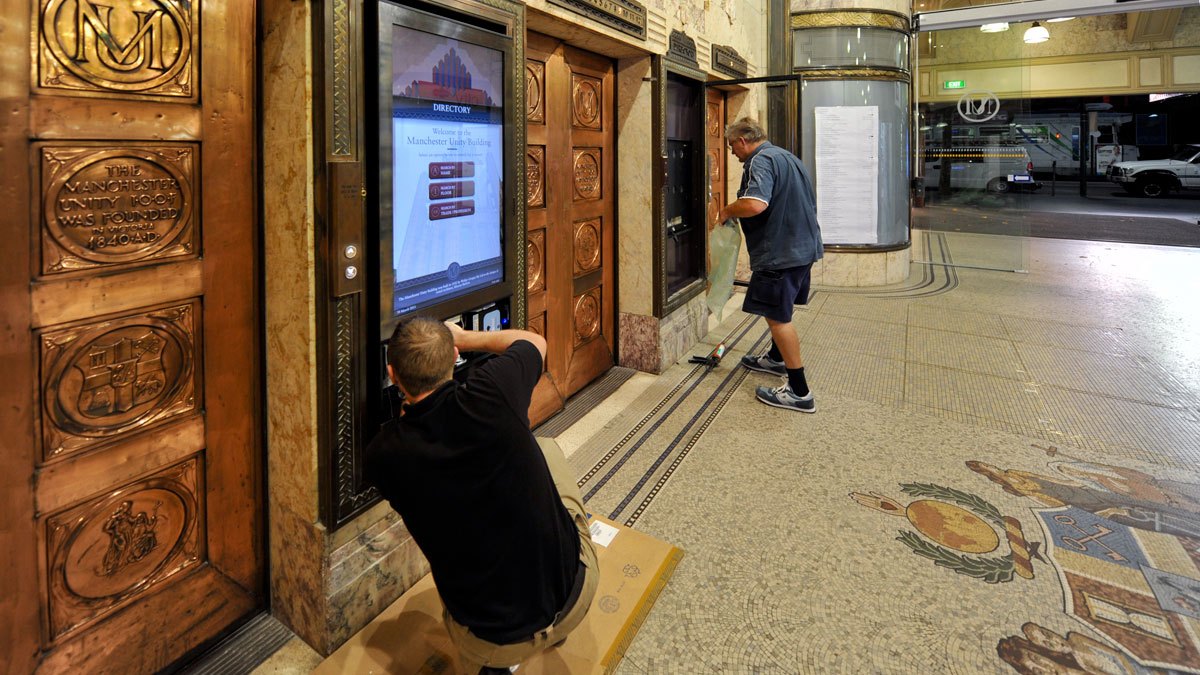 Sprocket's expertise in tackling complicated design challenges is demonstrated by the diverse projects we have seen through to successful completion over the years. Recent highlights include designing, manufacturing, assembling and installing 955 "Smart Seat" in-seat entertainment systems for Etihad Stadium in partnership with Telstra and Samsung and the development and deployment of a state-of-the-art 3D interactive mapping and wayfinding system (hardware and software) for the Victorian Comprehensive Cancer Hospital in Melbourne, Victoria. Our long history of product design and project management places us at the forefront of technology and design considerations for an increasingly connected and automated world.
If you are solving a complex requirement for public-facing interactive experiences, speak to Sprocket first. Chances are we've seen it, thought about it or designed around it before.