Sprocket go Building Directory Projects
Over the years we've had the privilege of assisting clients solve a complex range of digital directory requirements, with an eye for meeting the solution in the simplest way possible, while maintain that X factor for which Sprocket is renowned. Sprocket solutions are now found in the best buildings and highest profile tenancies in Australia and the the world. Below are just a few of our clients and projects we have brought to fruition over the years.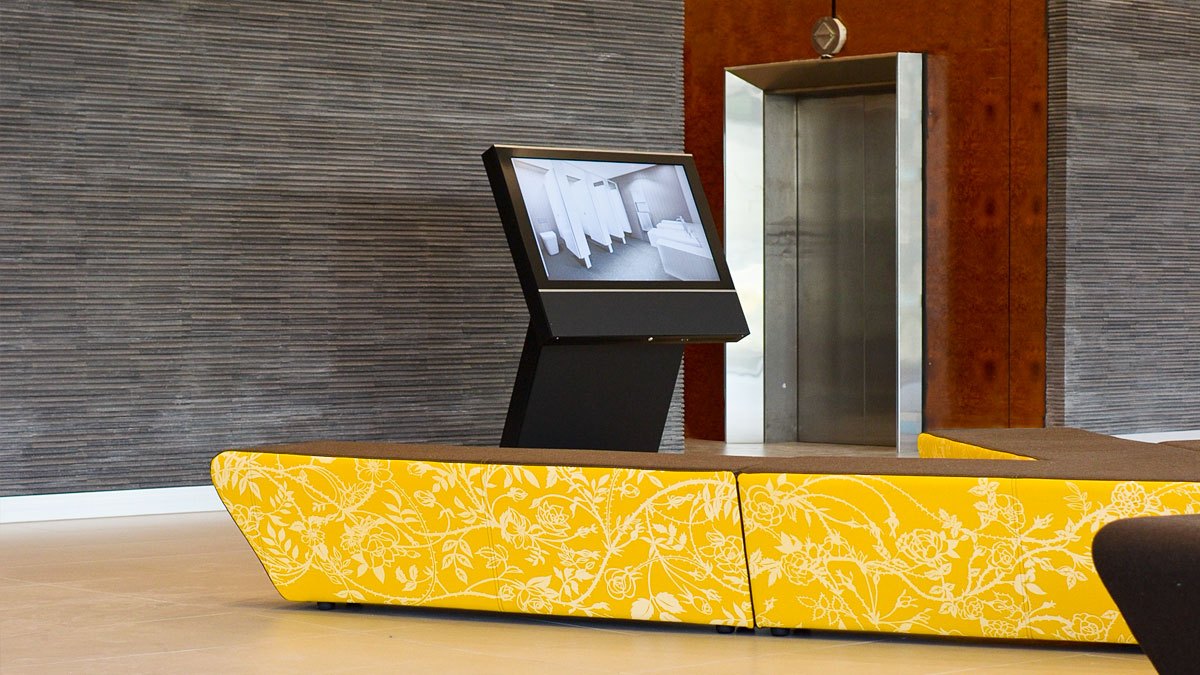 Touchscreen Directory at 636 St Kilda Road Melbourne
The Sprocket FastFind Touchscreen Directory software was developed in-house especially to meet the needs of our Digital Directory customers. Drawing on years of experience we incorporated the most popular and effective features to deliver a simple to use but powerful directory solution.
The installation at 636 St Kilda Rd was a part of complete refurbishment of an existing building. The developers wanted the latest functionality and a modern eye catching directory. The T46 FL Touchscreen Directory directory looks right a place in the modern and spacious foyer.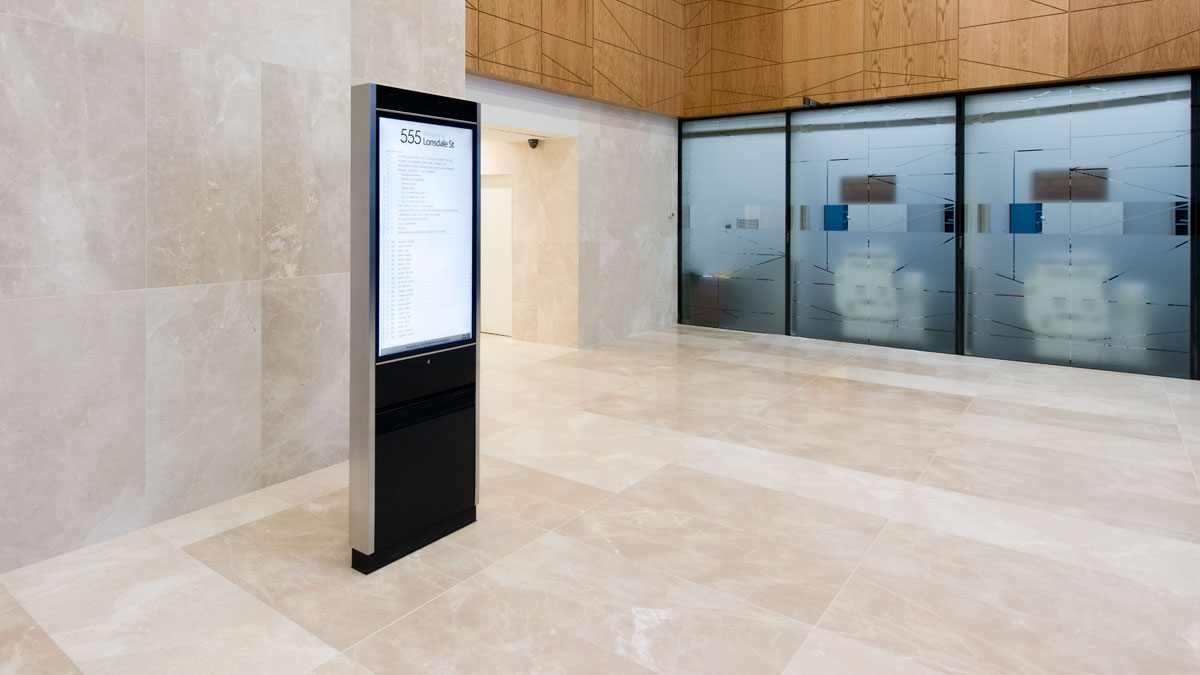 Directory at 555 Lonsdale Street Melbourne
Sprocket recently installed a new directory in the heart of Melbourne's legal district at 555 Lonsdale Street. The building has undergone extensive renovations and the owners were looking for a directory solution that suited the new aesthetic. Mounted securely on the marble tiled floor the Directory sits prominently opposite the entrance welcoming visitors to the building.
To harmonise with the milky white light of the foyer interior, an interface theme featuring black text on a white background was selected. The clean, sleek lines of the Directory also provides a balancing contrast to the blood red carpet and wood paneling. The 555 Lonsdale Street installation demonstrates how Sprocket's Tenant Directories can positively enhance a bold interior design.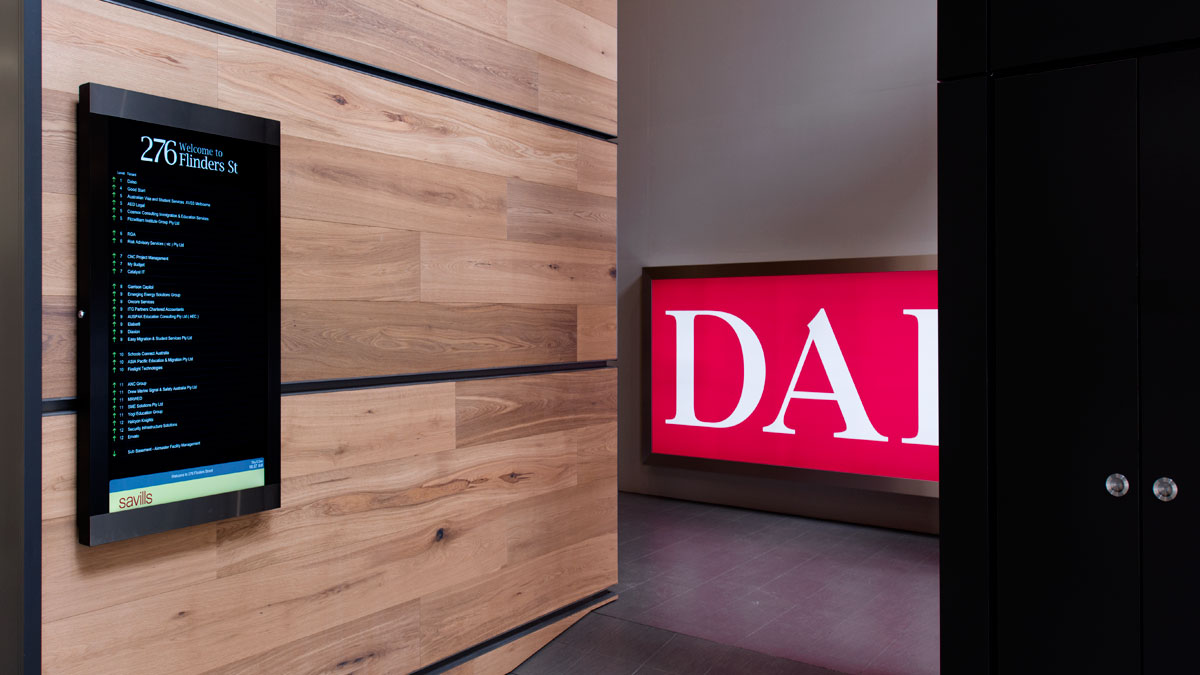 Integrated Directories at 276 Flinders Street Melbourne
This wall Mounted digital directory at 276 flinders street sits in the heart of the Melbourne CBD. The re-refurbishment of this established commercial space features a spacious foyer with dedicated cafe leading to lifts and escalators. The need for a digital tenant directory here is obvious. The Sprocket Directory blends well with the materials and fittings chosen for the entrance space. The sleek black powder coated and stainless steel directory makes a bold statement against the wood paneling and grey tiled floor. This particular installation called for the fitting od smaller 'slave' directories on the upper level lifts. These smaller displays just show the tenants on the individual floor.