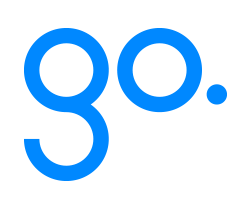 Sprocket go Digital Directories
Sprocket go embodies the very best in contemporary architectural interior design. Elegantly designed and beautifully engineered in aluminium and steel, Sprocket go provides designers and specifiers with the ultimate flexibility of finish, colour and location.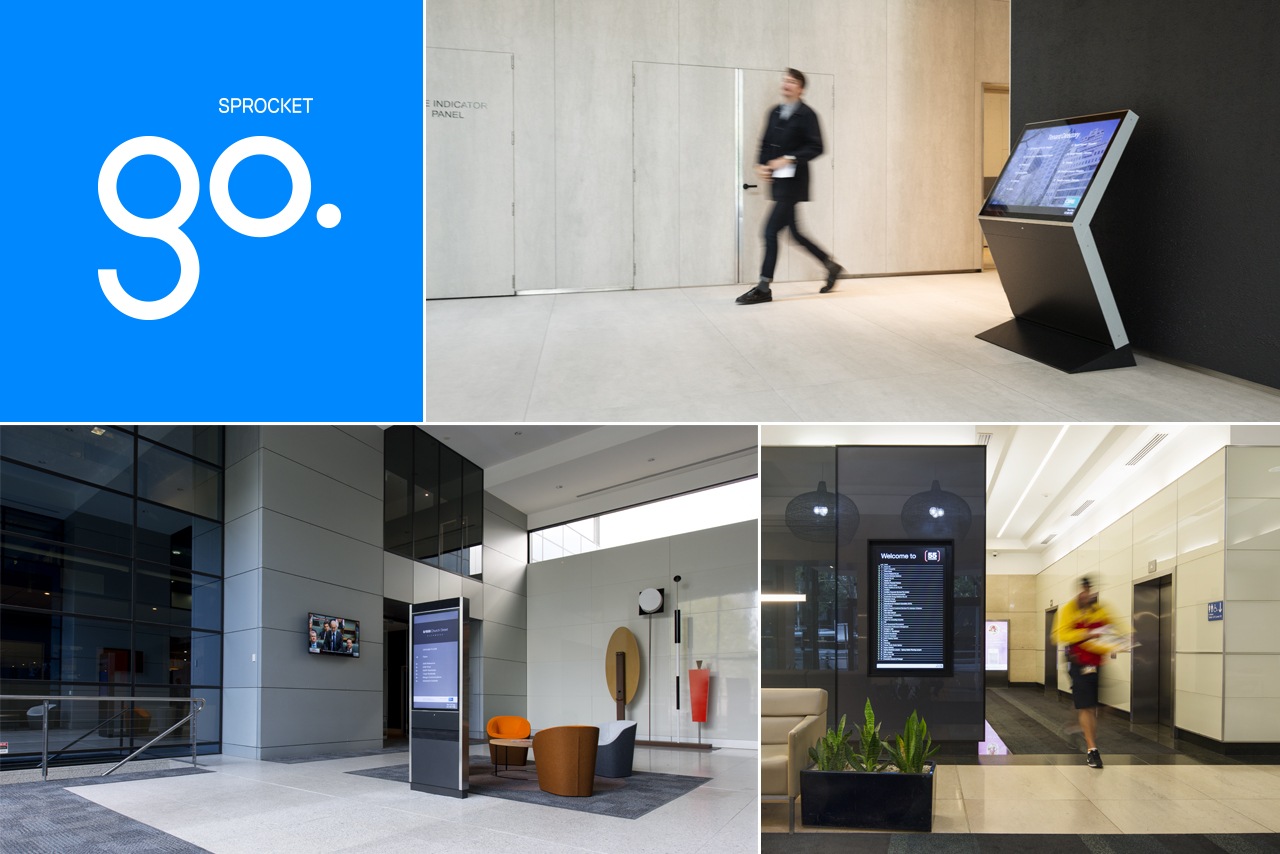 go Digital, go Sprocket
Digital Directories are now a key component part of any new or refurbished building for both their visual impact and the value they add for building owners and tenants. Sprocket's Australian designed and manufactured go Digital Directories are in a class of their own. Featuring stunning design and innovative software, Sprocket go Directories are seen in all the best buildings.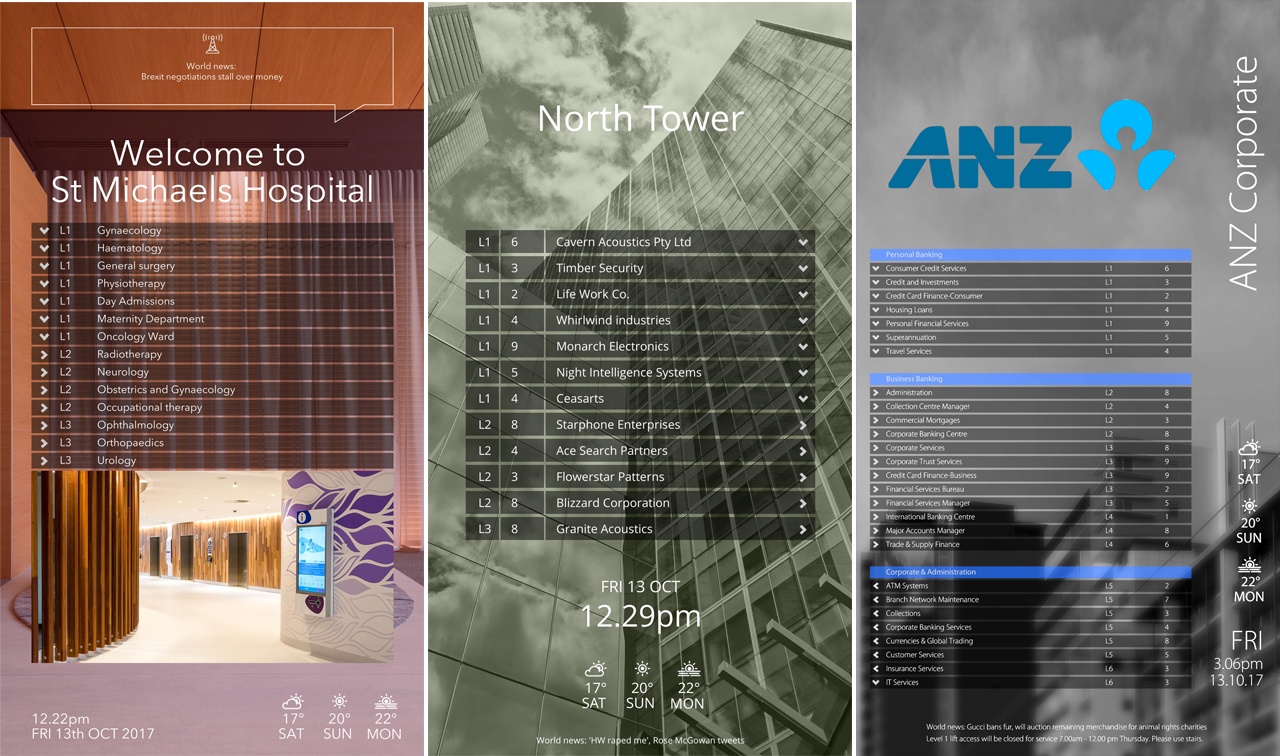 go Software
Built around the latest gaming technology the Sprocket goLive and goConnect cloud based directory applications make managing tenant information a breeze. New tenant just moved into your building? You can have their details displayed on the Sprocket go directory within seconds. The software provides the freedom to design your own look and feel by adding background images, company logos or movies. Beautifully designed templates allow anyone to produce professional directory boards that are a cut above anything else on the market. And all this can be done from anywhere, even if your directory has no direct internet access.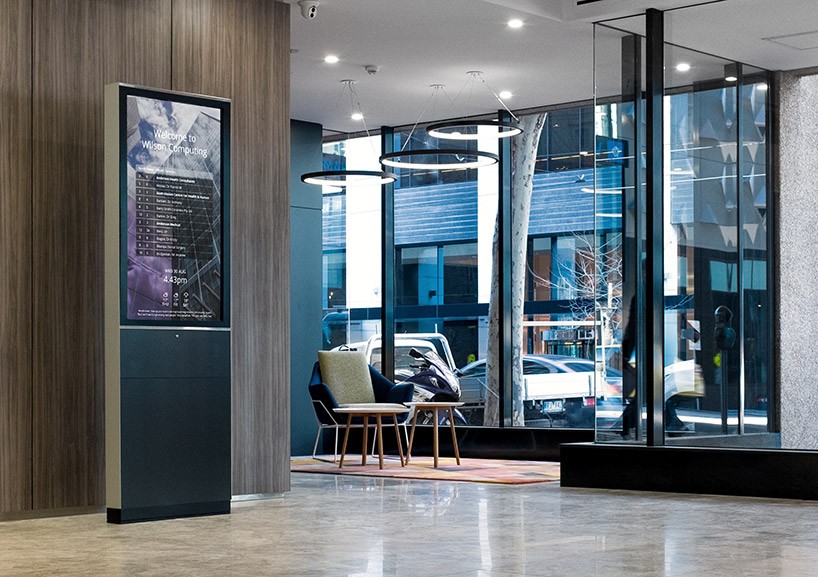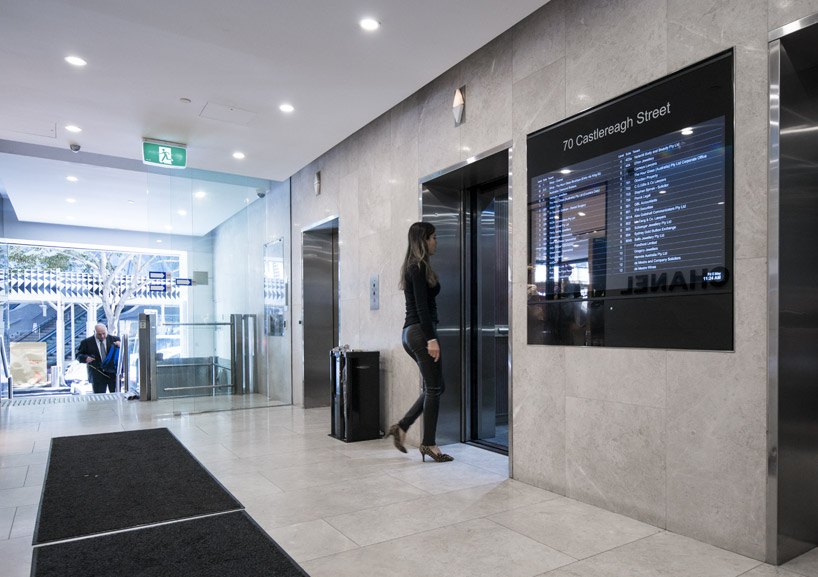 our work
Sprocket is regarded as Australia's foremost innovator and manufacturer of interactive technology products. Winners of Australian Design Awards and exporting to over 20 countries, we pride ourselves in ensuring that our products remain ahead of ever evolving technology. Check out our latest projects to see why so many top companies are choosing Sprocket as their technology partner.