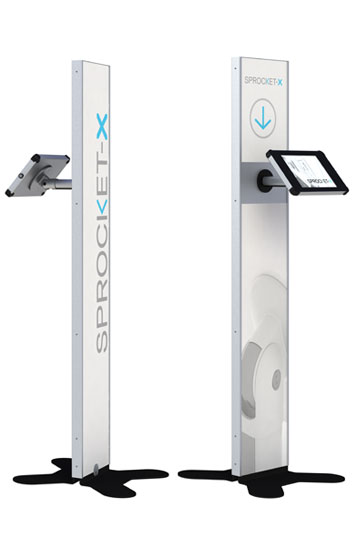 X Display
Sometimes you need to shout out loud and X Display gives you the perfect opportunity for bold branding and communication while securing your tablet of choice including iPad 9th Gen, iPad Pro 12.9, iPad Air 4, Galaxy Tab A8 10.5, Surface Go 3 and Surface Pro 8.
Designed and engineered by Australia's leading tablet enclosure experts, X Display simply stands out from the rest.
Got a breakthrough idea and need to bring it to life and make you stand out from the crowd?   X Display is designed to get you noticed.
From $930 ex GST delivered Australia Wide (includes print of your custom graphic panels)
Sprocket are the leaders in custom tablet stands and enclosures. If your tablet is not listed or you have a custom requirement, send a quote request now.

X Display Options
X Display Custom
Have a unique business requirement? Want to add wheels or have Sprocket assemble X Display at your location?  Sprocket can do that.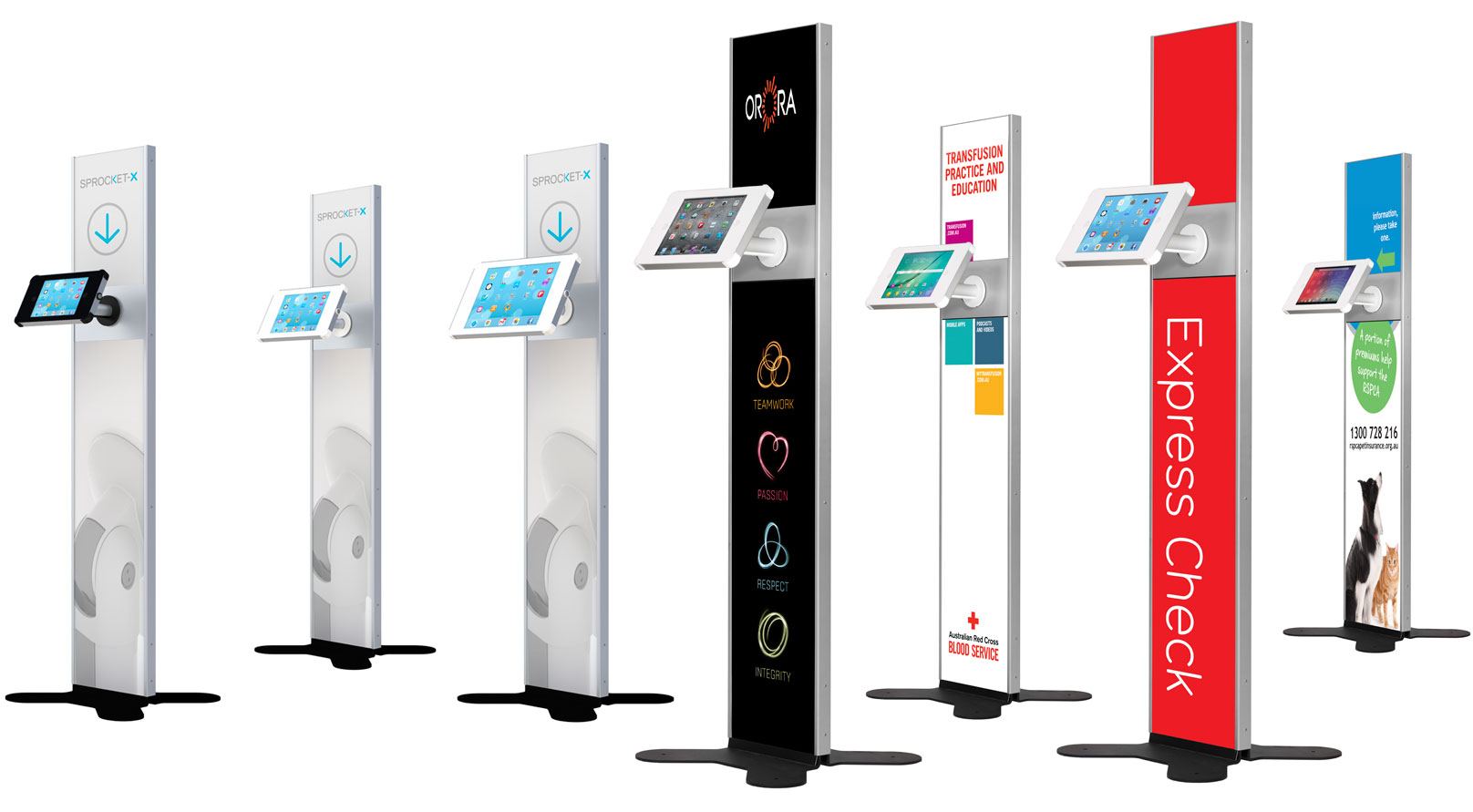 X Display Dimensions and Specifications
Specifications
Features
Robust, key-locked Aluminium Enclosure
Solid MDF Board, Steel and Aluminium stand construction.
Concealed power cable for permanent charging.
Adjustable Viewing Angle – Tilt or rotate your tablet screen to an angle that works for you or lock off the features you prefer to be static.
Restrict access to user controls without compromising ease of use.
Fast Assembly – Our kit based design methodology means your technology is assembled faster and installed smarter.
Use as a freestanding pedestal or bolt down to the floor
Options
Receipt printer bracket
Label Printer
Headphone Hooks
Brochure Holders
Double sided
Add 4x caster wheels
Branding Options
Full-Colour print of graphics to your design specifications.
Download the Sprocket X Artwork Setup Guide
Ask us about custom enclosure colours.  We've got some amazing blue, gold, orange and grey anodised aluminium enclosures in stock.
Installation
The X Display can be assembled and mounted on any level surface, or bolted down to the floor.
Sent as a kit X Display comes in two boxes.  We recommend intermediate assembly skills to assemble the stand in around an hour.  Alternatively we can offer the units assembled in many areas in Australia.  Request a quote for X Display assembled.
iPad Mini / Tab A 8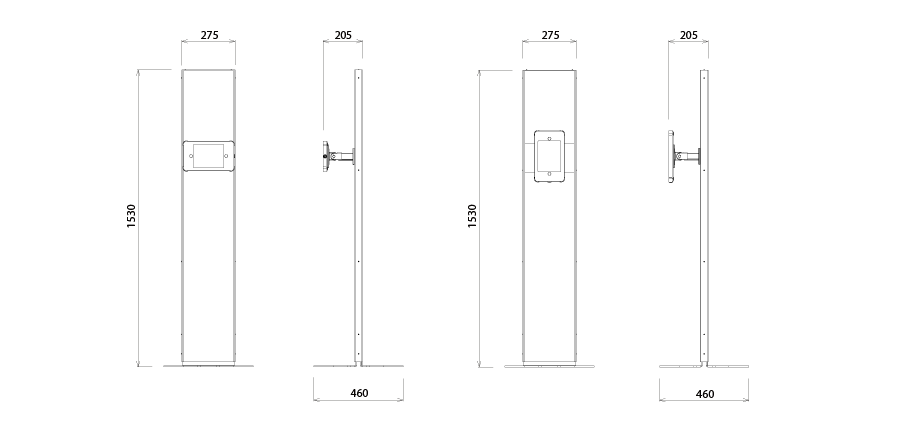 *All dimensions are measured in millimeters
iPad 10.2 / Surface Go 2 / Tab A 10.4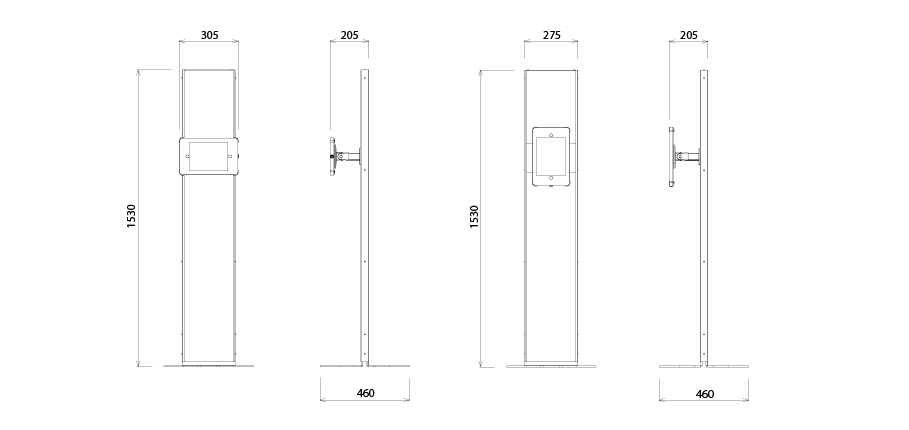 *All dimensions are measured in millimeters
iPad 12.9 / Surface Pro
*All dimensions are measured in millimeters
If you can't find what you want or need more information fill out our enquiry form and we'll get right back to you as soon as we can.